Ambient Techno / Breakbeat Mashup / Minimal Techno
//mʊdʌki
mʊdʌki is a sound artist, music producer, DJ and sound designer from Minsk, Belarus. She is chasing the aesthetics of the 90s raves which she will never experience, creating a model situation of an inaccessible club culture mirage. In her DJ identity, mʊdʌki flows in between base music of such subgenres as jungle, dubstep, dub, juke, and avantgarde experimental electronic music togetherwith sound art, through a wide branch of techno – deep, minimal, breakbeat, industrial and hard acid techno tunes, all with a strong accent on the leftfield music scene.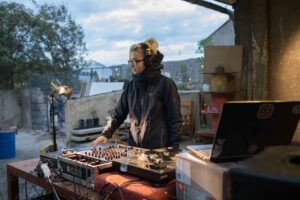 //Links:
https://www.works.io/polina-khatsenka
https://soundcloud.com/mudaki
https://www.instagram.com/mudaki_sound/
// Lynn Mayya
Syrian experimental visualist and sound artist who started as a bassist in a rock band called Karma.Now she's based in Austria where she performs as a Techno DJ & Electronic Producer.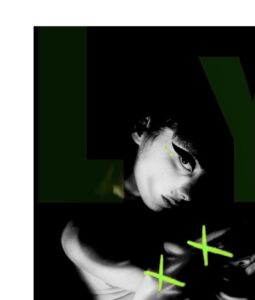 // Links
https://www.instagram.com/lynnmayya/
https://soundcloud.com/lynnmayya